Mr. M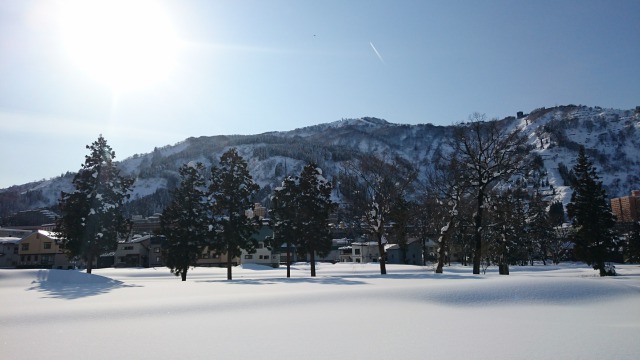 | | |
| --- | --- |
| Age | 27 |
| Gender | Male |
| Occupation | Software Engineer |
| Birth place | Tokyo |
What is the reason you decided to live in Yuzawa?
I wanted to get out of a mundane lifestyle. There were many options. I was looking for a place with good food and an easy access to Tokyo. Also, a place I could get by without a vehicle.
I decided Yuzawa would be a good place. You could go fishing in the summer, and snowboard during the winter. I am also grateful for the many hot springs in the area.
What is your favorite spot?
Charo Coffee (チャロコーヒー), the one and only spot to make you say "Ya man"
After a day of snowboarding, the coffee and homemade cheesecake just melts into your tired body. It melts into your body before snowboarding too.
What are your thoughts about living here?
Although this is my first share house and I am the type of person who likes my personal space, I had fun during my stay.
In the communal kitchen and living room, I was taught how to cook, had guitar sessions, and shared interesting past experiences with the other residents.
The environment was much different than what I was accustomed to while growing up. I finally got out of my mundane lifestyle.
I believe the residents of the share house change over time. With the current residents you can enjoy your day to day living.
When you come home there is somebody else home as well. It is like living with a new family.
I think Concon Yuzawa and Sansan Yuzawa are great places to meet local residents, short term residents and travelers.
Closing Remarks
If you are interested, I think it is a good idea to try living here for a few months.